Welcome to Advanced Imaging and Interventional Institute (AI3), Tampa Bay Area's 1st and most advanced Outpatient Center for treating fibroids.
Conveniently located for our patients who live in St. Petersburg, Tampa, Clearwater and New Port Richey. Call 727-386-9981 to schedule a  fibroid consultation to learn more about your best treatment options in the Tampa Bay Area. 
No Overnight Stays – Therefore, patients will return to the comfort of their own homes the same day of procedures
Less Costly – The services that Advanced Imaging provides are much less expensive than the same procedures done in a hospital setting. Above all, this will provide a real financial savings. This could save patients hundreds of dollars in personal medical expenses from co-pays and deductibles
State-Of-The-Art Equipment – The interventional suite at AI3 has equipment which is more advanced than most hospitals in the Tampa area and is a national show site for General Electric Corporation
Special Care and Patient Education – Patients receive extensive education from the medical staff to learn more about themselves
One of the top physicians in the country – Dr. Jerry was one of the 1st physicians to offer UFE in the state of Florida. He has been providing a major role in training standards for physicians performing Interventional Radiology procedures and has taught 1000's of doctors.
Less likely to become ill from infectious disease from hospitals – Healthy Living Article   Read…
Uterine Fibroid Embolization is a hysterectomy or myomectomy alternative. Get a second opinion and learn more about Uterine Fibroid Embolization.
Interventional Radiology (IR)  is a medical sub-specialty of radiology.  IR utilizes minimally invasive image-guided procedures to diagnose and treat diseases in nearly every organ system. The concept behind IR is to diagnose and treat patients using the least invasive techniques, therefore minimizing risk to the patient and improving health outcomes.
Interventional Radiology Treatment for Fibroids are advances in medicine that often replace open surgical procedures. Many conditions that once required surgery can now be treated non-surgically by interventional radiology. By minimizing the physical trauma to the patient, peripheral interventions can reduce infection rates and recovery time.
An expert in women's vascular health, Dr Jerry can help women avoid needless suffering by providing minimally invasive treatment options for fibroids. For many years, hysterectomy and myomectomy were the only treatments available for Uterine Fibroids. Today, Interventional Radiology Treatment for fibroids is first-line care.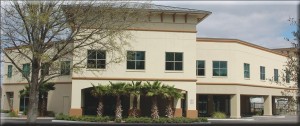 Call 727-386-9981 to schedule a Uterine Fibroids consultation for your best treatment options in the Tampa Bay Area.