If your doctor just told you to have a hysterectomy or myomectomy for your fibroids, before you do anything, get a second opinion and learn more about Uterine Fibroid Embolization.
Welcome to Advanced Imaging and Interventional Institute (AI3), Tampa Bay Area's 1st and most advanced Outpatient Center for treating fibroids.
Conveniently located for our patients who live in St. Petersburg, Tampa, Clearwater and New Port Richey. Call 727-386-9981 to schedule a  fibroid consultation to learn more about your best treatment options in the Tampa Bay Area. 
No Overnight Stays – Patients will return to the comfort of their own homes the same day of procedures
Less Costly – The services that Advanced Imaging provides are much less expensive than the same procedures done in a hospital setting and provides a real financial savings. This could save patients hundreds of dollars in personal medical expenses from co-pays and deductibles
State-Of-The-Art Equipment – The interventional suite at AI3 has equipment which is more advanced than most hospitals in the Tampa area and is a national show site for General Electric Corporation
Special Care and Patient Education – Patients receive extensive education from the medical staff to learn more about themselves
One of the top physicians in the country – Dr Jerry was one of the 1st physicians to offer UFE in the state of Florida and is

the present Chairman of the Economics Committee SIR. He has been providing a major role in training standards for physicians performing Interventional Radiology and has taught 1000's of doctors.

Less likely to become ill from infectious disease from hospitals – Healthy Living Article   Read…
Steps to take
Call to schedule a consultation: During your consultation you will be able to ask questions and be answered by a medical professional. This step will help you make an informed decision on whether embolization or hysterectomy is the right choice for you. Call 727-386-9981
Day of consultation: Please arrive 20 minutes before your appointment to fill out necessary paperwork and a health questionnaire. Bring any patient history such as (pap smear results, ultrasound or MRI imaging and notes from your primary care doctor or gynecologist). During your consultation you will be able to ask questions plus get knowledgeable information to help you make an informed and educated decision on what procedure works best for you on treating your fibroids.
Return for MRI: Once you have decided to continue with the fibroid embolization, you will return for an MRI if you have not already had one. The test will be performed here in our office. An MRI will provide us with better image quality and enable us to perform the fibroid embolization. 
The day of your procedure: Please arrive 20 minutes before your appointment time to fill out additional paperwork and to go over simple instructions for your return home. Fibroid Embolization is a same day procedure, so you will be returning home that day with only a few days of down time. Please be sure to have someone with you. This person will be given a prescription for pain management as you will have minimal cramping and discomfort for a few days.
Interventional Radiology  is a medical sub-specialty of radiology which utilizes minimally invasive image-guided procedures to diagnose and treat diseases in nearly every organ system. The concept behind Interventional Radiology is to diagnose and treat patients using the least invasive techniques currently available in order to minimize risk to the patient and improve health outcomes.
As the inventors of angioplasty
and the catheter-delivered stent, interventional radiologists pioneered modern minimally invasive medicine. Using X-rays, CT, ultrasound, MRI, and other imaging modalities, interventional radiologists obtain images which are then used to direct interventional instruments throughout the body. These procedures are usually performed using needles and narrow tubes called catheters, rather than by making large incisions into the body as in traditional surgery.
Interventional Radiology Treatment for Fibroids are advances in medicine that often replace open surgical procedures. Many conditions that once required surgery can now be treated non-surgically by interventional radiology. By minimizing the physical trauma to the patient, peripheral interventions can reduce infection rates and recovery time, as well as shorten hospital stays.
An expert in women's vascular health, Dr Jerry can help women viagra online avoid needless suffering by providing minimally invasive treatment options for fibroids. For many years, hysterectomy and myomectomy were the only treatments available for Uterine Fibroids. Today, Interventional Radiology Treatment for fibroids is first-line care.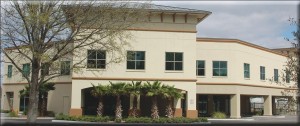 Call 727-386-9981 to schedule a Uterine Fibroids consultation for your best treatment options in the Tampa Bay Area.