Fibroids Treatment at AI3 Advanced Imaging & Interventional Institute
Performing Uterine Fibroid Embolization  and other Interventional procedures at:
2730 N. McMullen Booth Road
Clearwater, Florida 33761
Call 727-386-9981 for a consultation on this minimally invasive treatment
You can also email us with the following form:
Whether you live in Clearwater, Tampa, New Port Richey or St Petersburg fibroids treatment at AI3 will give you quality care combined with state of the art equipment and makes AI3 the best choice for Uterine Fibroid Embolization.
AI3 was built to safety standards that meet or exceed those of a hospital. In fact, the interventional suite at AI3 has equipment which is more state-of-the-art than most hospitals in the Tampa area and is a national show site for General Electric Corporation, The Innova 4100, which is the centerpiece of the interventional suite, uses new "flat panel detector" technology to provide better image quality while performing procedures along with lower radiation doses to the patients. This coupled with the newest software advancements, allows the staff at AI3 to produce images that can only be obtained at a few sites across the country. We are very proud of our partnership with GE and the unsurpassed quality of care we can provide for our patients at AI3.
Technology is only one aspect of the high quality care our patients have come to appreciate. Highly trained and customer service oriented staff at AI3 is what really makes the difference! We understand your needs as a patient and your family's needs as well. We are devoted to not only meeting those needs but exceeding them!
Call Dr Jerry for a  consultation at 727-386-9981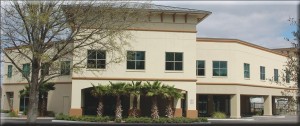 Clearwater, Tampa and St Petersburg fibroids treatment.